Hamilton's 2015 Santa Claus Parade
The Hamilton Santa Claus Parade Committee would like to thank all the participants in the 2015 Hamilton Santa Claus Parade. We had a great parade this year. It was awesome to see all the creativity with the entries and the fun that everyone was having. Our mission is to put smiles on children's and adult's faces while spreading the magic of Christmas I think we succeeded! We are now looking forward to our parade next year! Our photographers are editing the pictures they took and once they are ready for release we will start posting them. For now here is a sneak peek. Merry Christmas Hamilton!!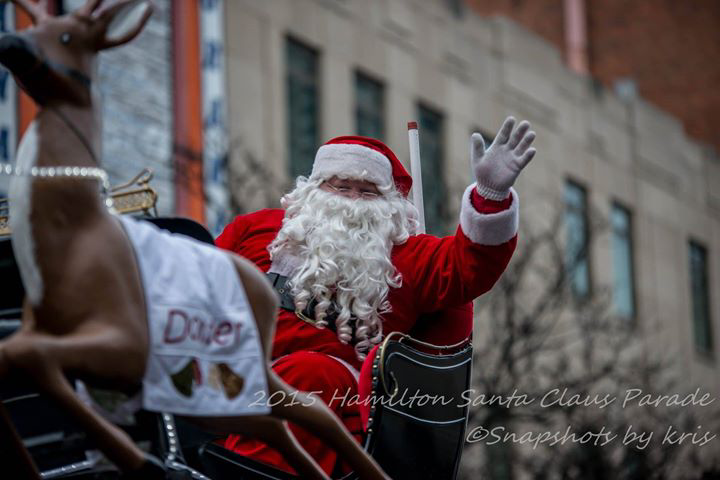 The Hamilton Santa Claus Parade has been an ongoing event in the city since 1949. The current presiding Hamilton Santa Claus Parade Committee has been putting on the parade for the past 40 years as a not for profit organization! 2015 actually marks the 40th Anniversary of this committee. This group of passionate volunteers give so much of their time to ensure that we as a group bring the magic of Christmas to thousands of children and adults alike in the Hamilton and surrounding area, while also putting smiles on their faces.
This year we are pleased to bring you a new float in our fleet. The committee has been hard at work working on this new float that will be used by Mrs Claus. We unveiled the new float in the Niagara Falls Santa Claus Parade on Saturday November 14, 2015. She was very well received, then we got to Hamilton the following Saturday and again she was very well received. Mrs Claus was very honored to ride this through our parade. Here is a picture taken by our photography team on Saturday November 21, 2015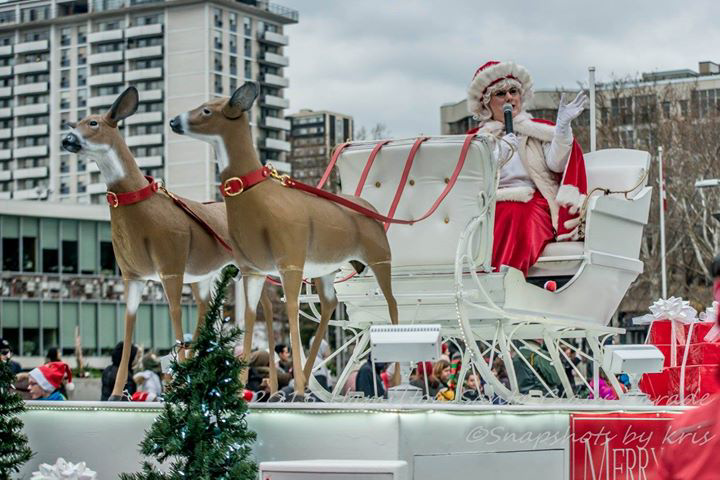 Please be sure to attend our parade this year and check back regularly as there will be more added to the website. In the meantime please check out the rest of our website for more information.